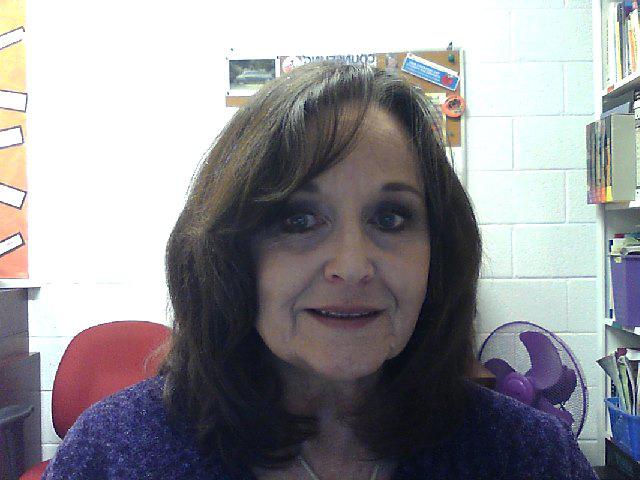 Contact Info:
Email:
lelliott@mcisd.esc18.net
Work Phone:
432-652-3666 ex 310
Conference Times:
Call or Email for an Appointment
Class Room Number:
Office
About Me
Education
Educational History:
Schools Attended
McCamey High School, 1970-1974
Odessa College, 1989-1991
University of Texas of the Permian Basin, 1991-1993
Sul Ross State University, 1998-1999
Degrees and Certifications:
College Degrees
Associates of Arts, General Studies 1991
Bachelors of Arts, English and Psychology 1993
Masters of Education, School Counseling 1999
Texas Educators Certifications
Paraprofessional Certification 1991
Elementary Education (Self-Contained 1st-8th) Certification1993
Elementary English (1st-8th) Certification 1993
Early Childhood Education (PK-K) Endorsment 1993
English as a Second Language (PK-8th) Endorsment 1996
School Counseling (PK-12th) Certification 1999
Professional Development:
Gifted and Talented Professional Development 1993-2014
Professional Experience
Current Position:
McCamey ISD School Counselor-2005-Present
Previous Position:
McCamey ISD Testing Coordinator, 2005-2014
McCamey ISD Part-Time Counselor, 2000-2005
McCamey Primary School Teacher, 1993-2005
McCamey Primary School Paraprofessional, 1991-1993
Elliott's Daycare-1976-1991
Family Info
Family Information:
I grew up in McCamey and attended school here from 1st through 12th grade. My husband, Gary, is a retired manager from American Electric Power, and we have been married for over forty years. Our daughter Connie and her husband, Larry, also live in McCamey. Connie is a Registered Nurse with an area home health agency. Our son, Cody, and his wife Inga, live in Robert Lee, and he is co-owner of Mesa Wind Works, a wind research tower and communications tower construction company. We are blessed with five grandchildren. We have three grandsons, Bradyn and Cadyn, who both attend school at McCamey, and Eli who attends school at Robert Lee. We also have two granddaughters, Kailey, who attends school at Robert Lee and Sophie, who hasn't started school yet.
Personal Info
Personal Information:
Please feel free to contact me if you have any questions or concerns about your child's academic progress, assessment results, course selections, graduation plans, college preparation, career planning, social difficulties, and emotional needs. I would be happy to help any way possible.