https://paypams.com/surveymccamey
Dear Parents/Guardians, McCamey ISD has implemented the Community Eligibility Provision (CEP) for the 2023-2024 school year. CEP means that all students enrolled in McCamey ISD are eligible to receive healthy breakfasts and lunches daily at no charge to families. While all students will be eligible for no-cost meals, McCamey ISD requires that all families complete the Curriculum Materials and Supplies household application. This application may qualify families for other educational benefits, including materials assistance, text/exam fee reductions or waivers, and reliability for other discounts or program opportunities. This application will also allow McCamey ISD to remain CEP-eligible. Thank you for your completion of this application.

Upton County 4-H Pumpkin Festival
Middle School Picture Day

McCamey High School assistant band director, Mr. Peyton, performed the National Anthem today for the Oscar Sanchez Memorial Lions Club Golf Tournament.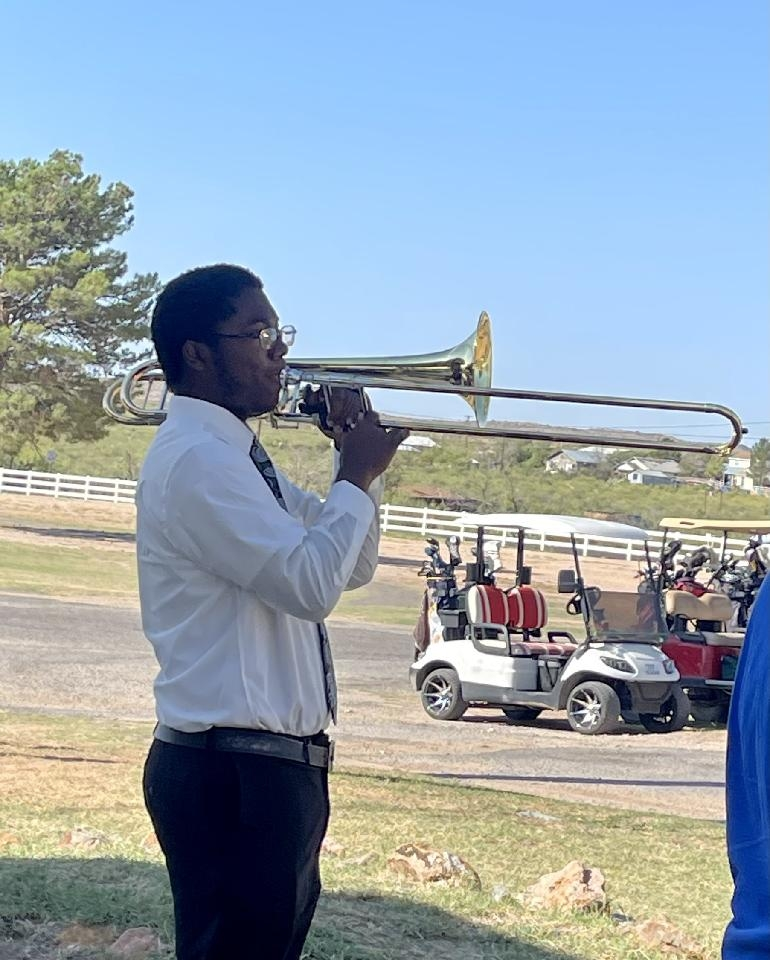 Homecoming Pep Rally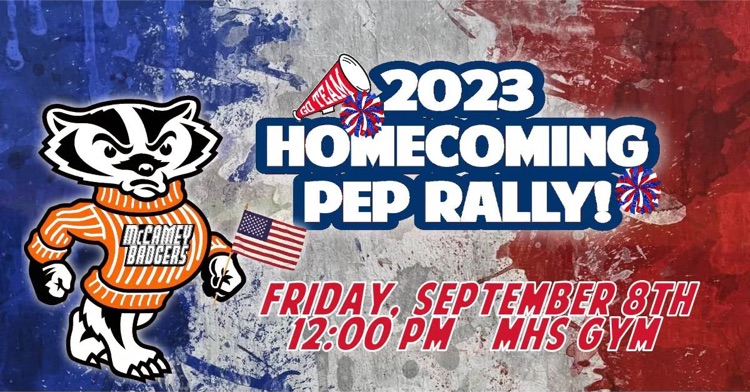 TONIGHT!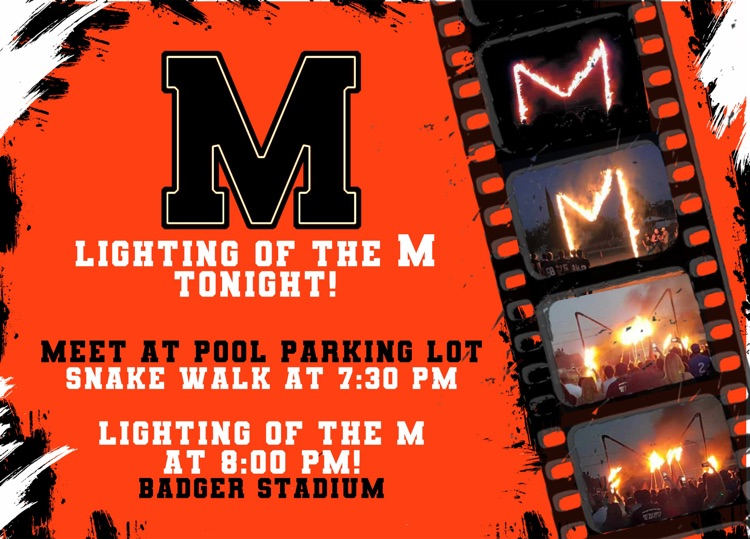 Homecoming Sweetheart Nominees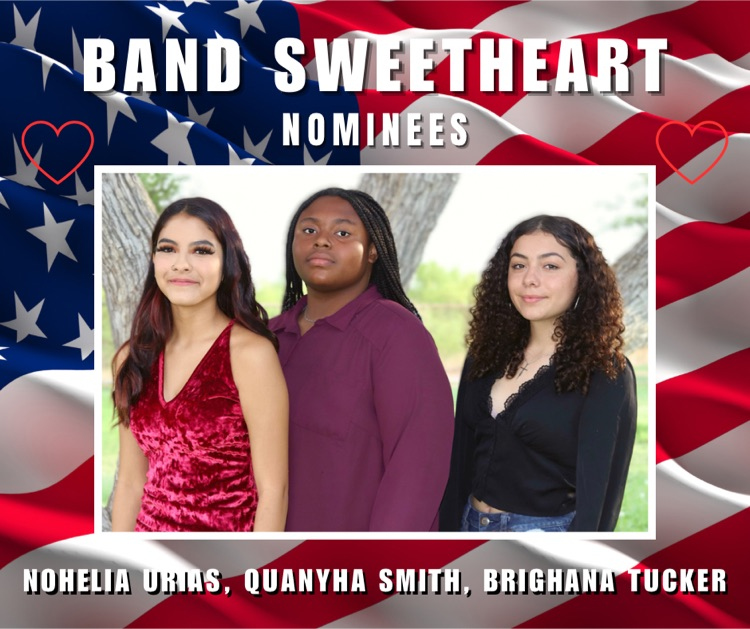 Homecoming Events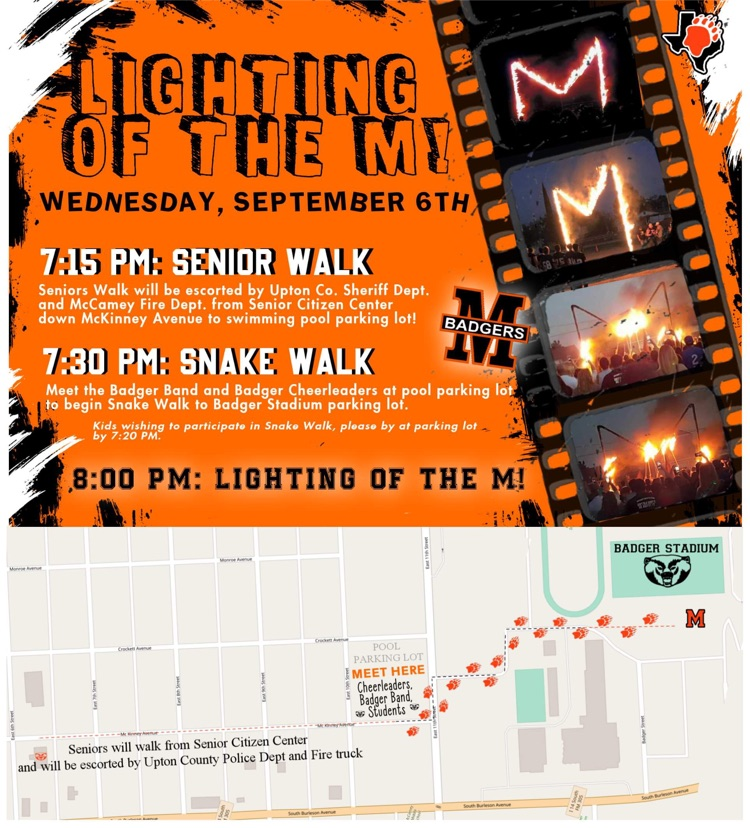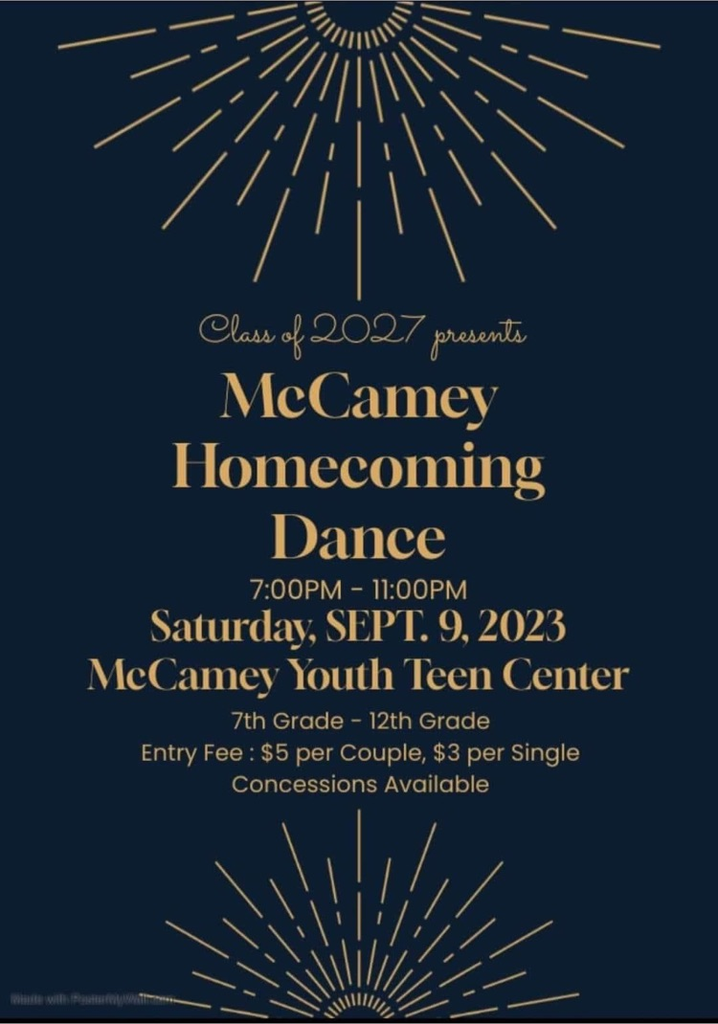 Homecoming Activities 2023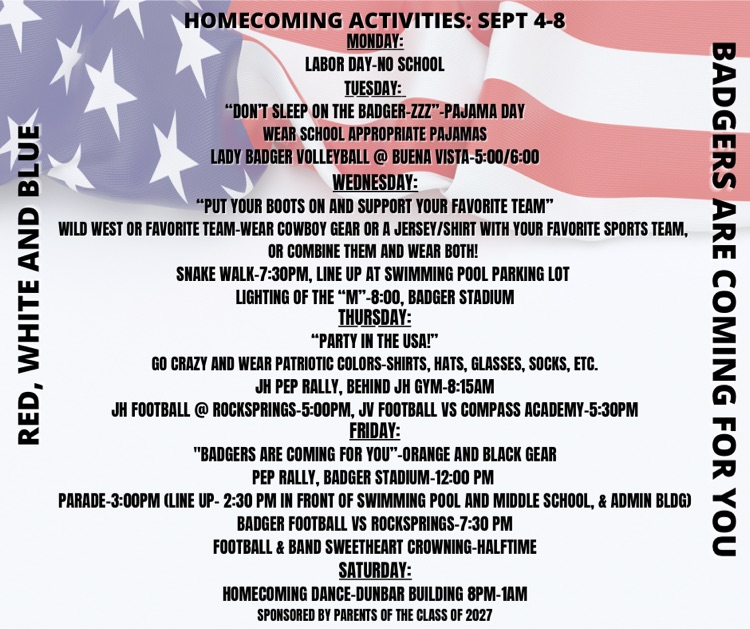 Labor Day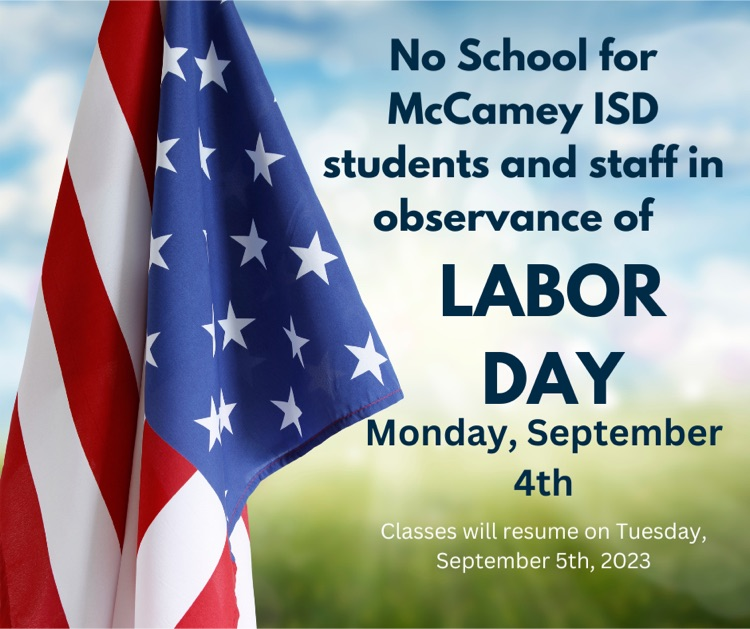 Help out Senior Parents!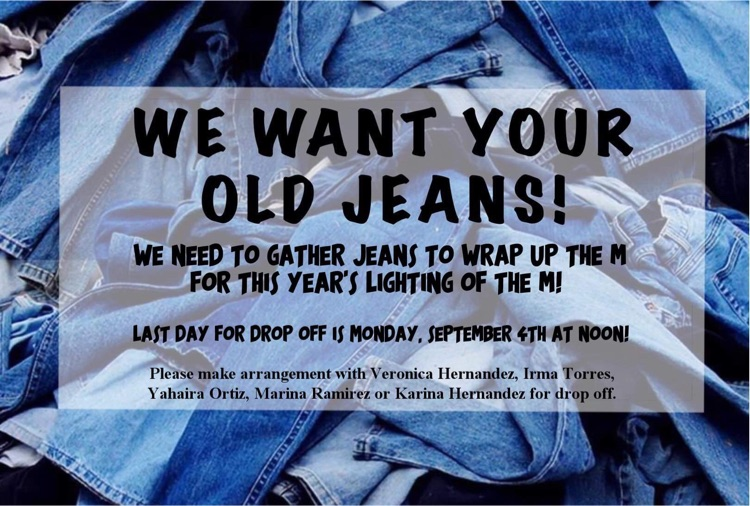 Attention McCamey ISD Parents HB 114 Announcement
Homecoming Spirit Days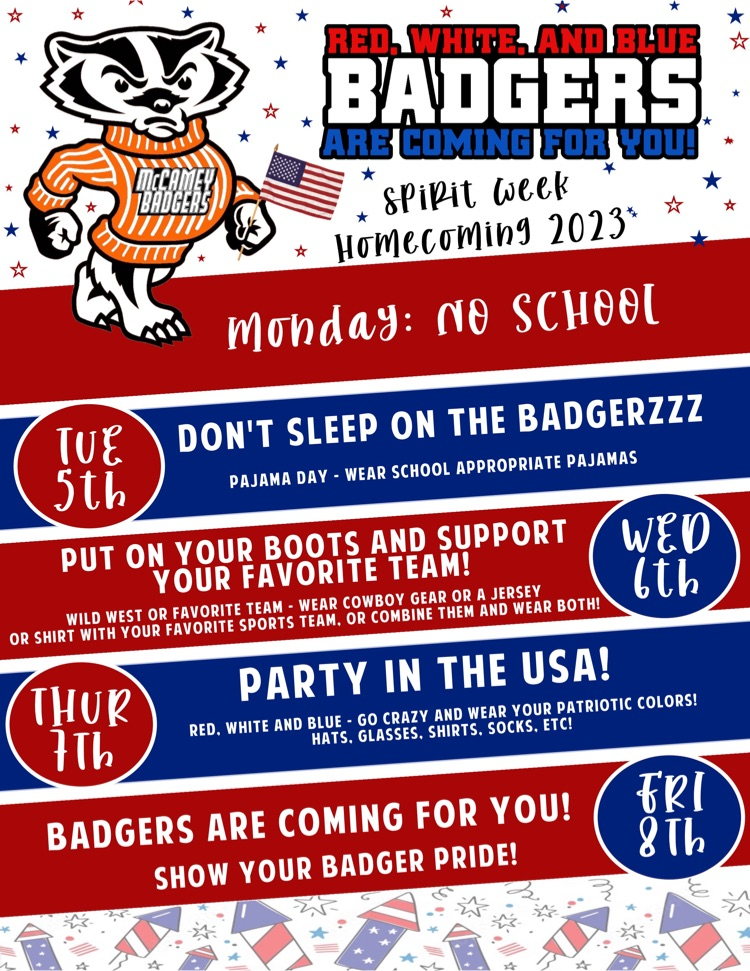 Reminder: McCamey Primary will be attending the pep rally today. If you wish to have your student with you, please have them checked out in the office by 2:00 pm. We will return to the campus after the pep rally to dismiss students at their regular dismissal spots. NO STUDENTS WILL BE DISMISSED TO THEIR PARENTS/GUARDIANS AT THE PEP RALLY.
MHS Pep Rally Info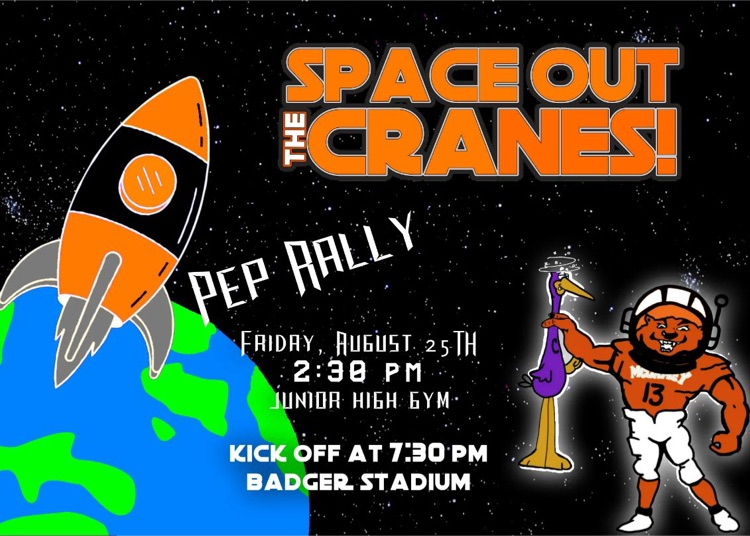 MHS Parent Meeting Reminder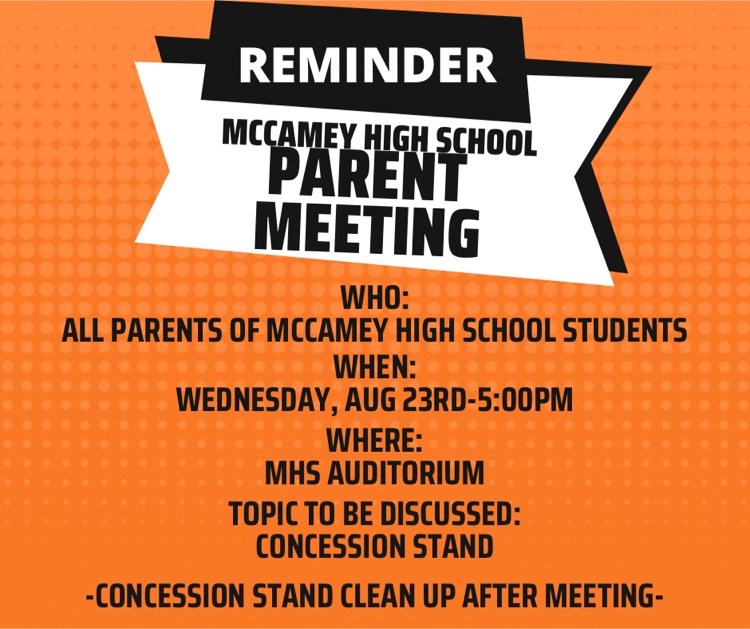 MHS Parent Meeting Reminder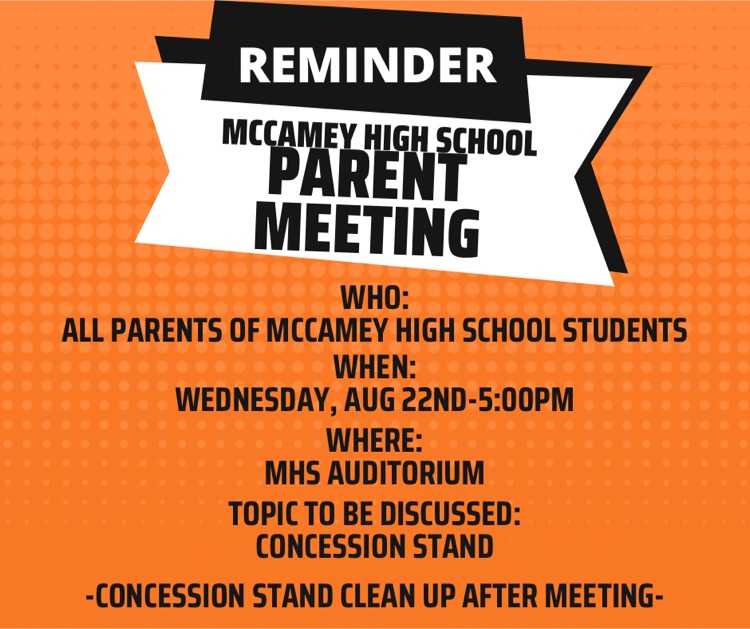 Revised Pep Rally Schedule for HS & MS Campuses